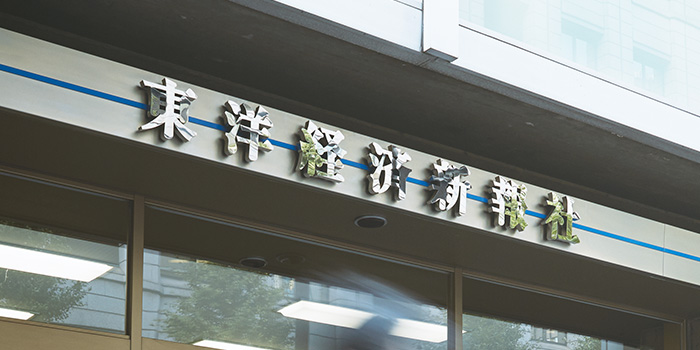 TOYO KEIZAI INC.
Foundation
1895
Capital
100 million yen
President
Kenichi Komahashi
Business
Digital Media
Magazines
Books
Data
Promotion
Headquarters
1-2-1 Nihonbashi Hongokucho, Chuo-ku, Tokyo 103-8345, Japan
Phone: 81-3-3246-5551 Fax: 81-3-3279-0332
info@toyokeizai.co.jp
Founder Chuji Machida's preface to the first issue of TOYO KEIZAI SHIMPO, 1895.
The sound development of the economy
and society is based on the sound development of individuals.
To the government, we will be an advisor and a monitor,
keeping a watchful eye on its doings.
To businesspeople,
we will be a trusted counselor,
a steadfast instructor and a knowledgeable,
candid and up-to-date leader.
Toyo Keizai Inc. was founded in 1895, with the publication of its full-fledged economic magazine, TOYO KEIZAI SHIMPO. Founder Chuji Machida aspired to have his publication contribute to the sound development of the economy and society.
This became our corporate philosophy, and as Japan's politics and economy makes its way through a turbulent era, we have striven to pursue level-headed journalism and commentary that upholds liberalism, democracy, and international cooperation-oriented values without being influenced by any great power.
Moreover, since the beginning, we have focused on collecting and utilizing statistical figures and data necessary for contributing to reasonable analysis and discussion.
Passing on this tradition, our WEEKLY TOYO KEIZAI (Japan's Oldest Business Magazine) and KAISHA SHIKIHO (Japanese Company Quarterly Handbook) publications, in addition to our economics and business books, and database business, now make up the backbone of our company.
In recent years we have been making active contributions to the digital business, and TOYOKEIZAI ONLINE has grown to become the number one visited site among economic and business magazine sites.
Furthermore, our company continues to promote business development in different media forms, including e-books and e-magazines, as well as seminar business projects.
Toyo Keizai will continue making every effort to provide viewpoints and materials that contribute to economic and social development through quality journalism, presented from a fair, global perspective.

President
Kenichi Komahashi